Norma Riou conducts quilt workshops in Smeaton from time to time. The current one (Feb., 2004) is a Stack and Whack Workshop. We will add photos as work progresses.
NORMA RIOU AT HER JANOME SEWING MACHINE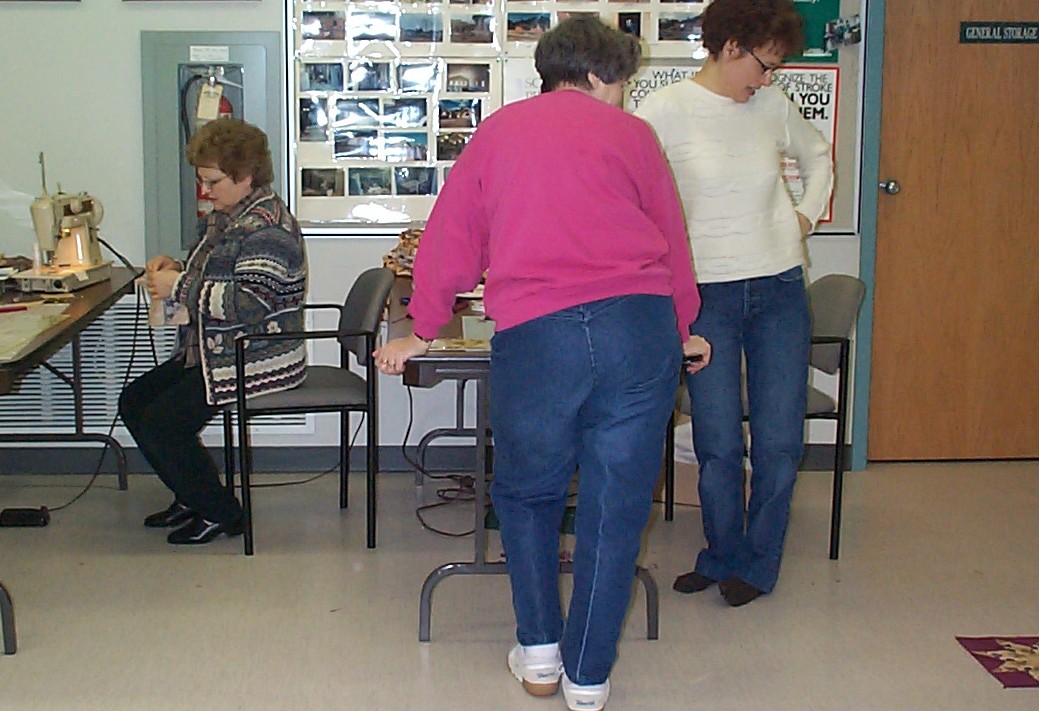 Norma is helpful at all stages of the quiltmaking process.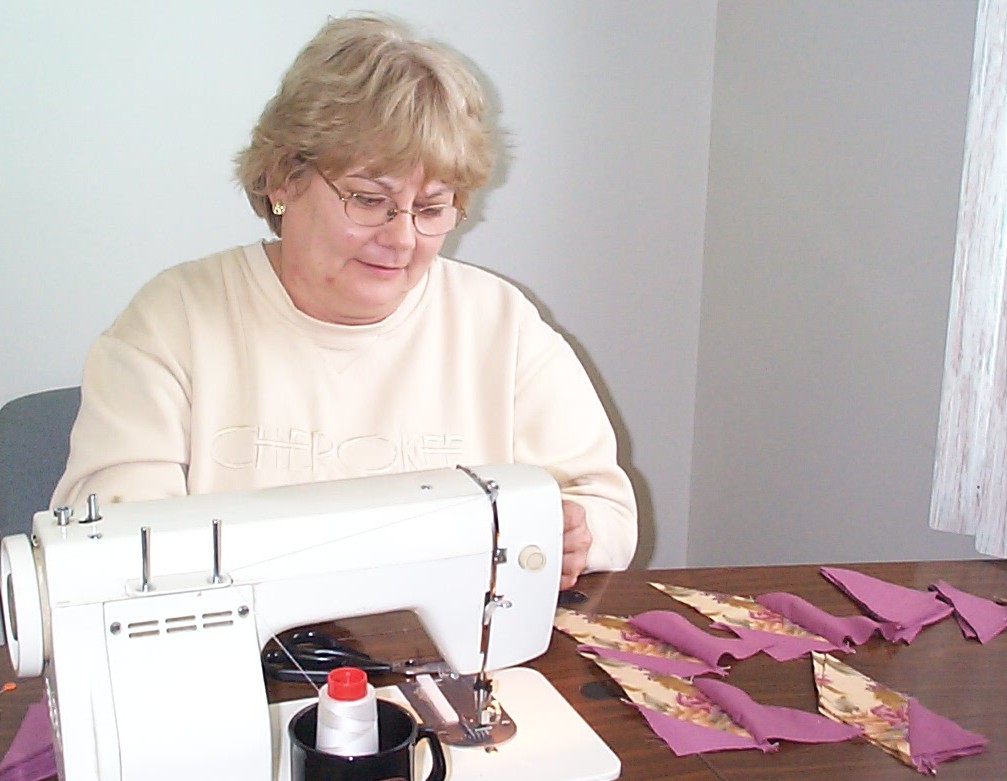 Polly thinks it will take her a month to finish her quilt top.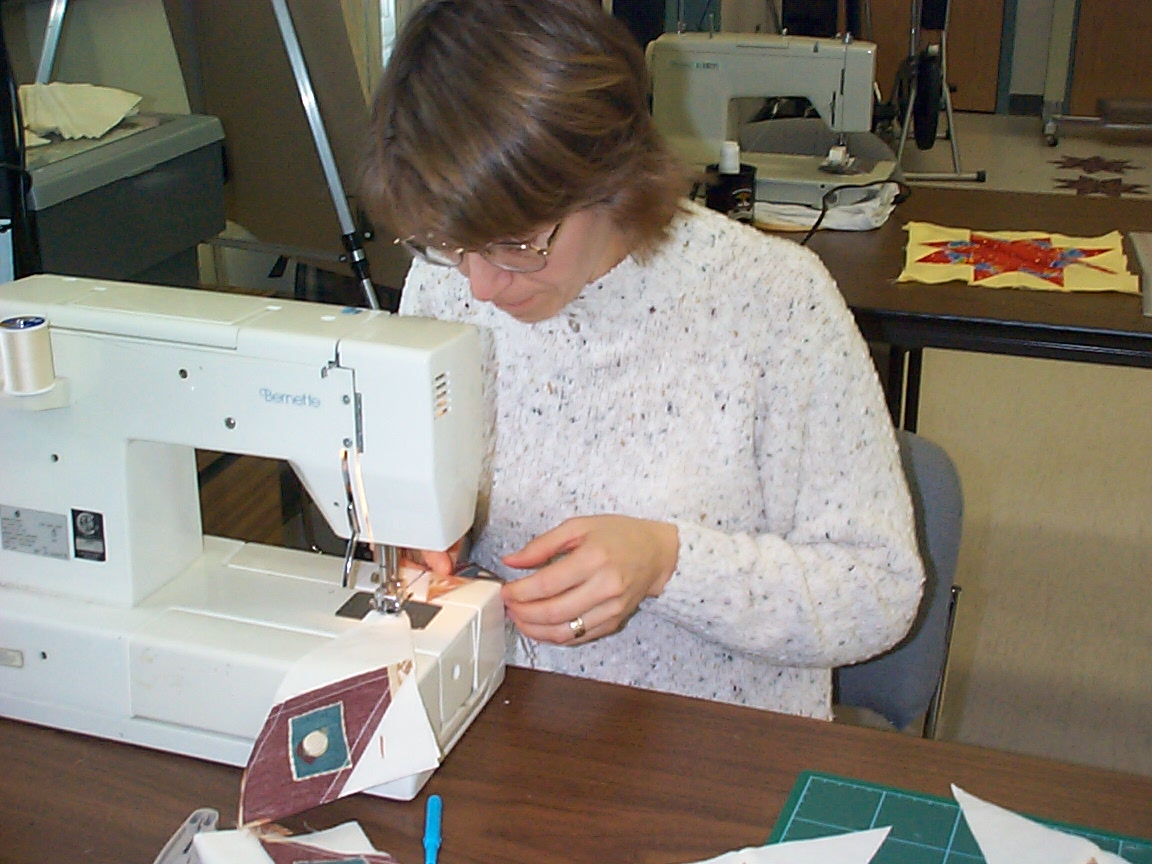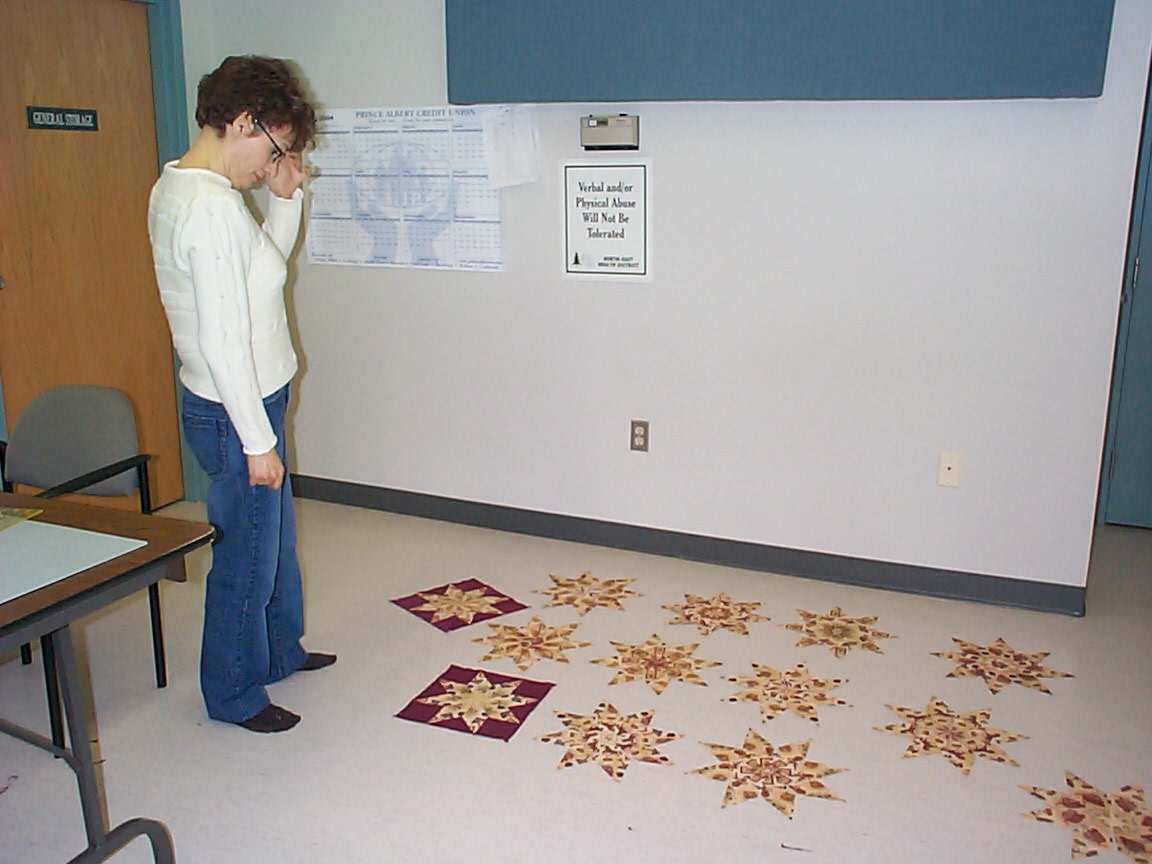 Florence ponders symmetry and placement of squares.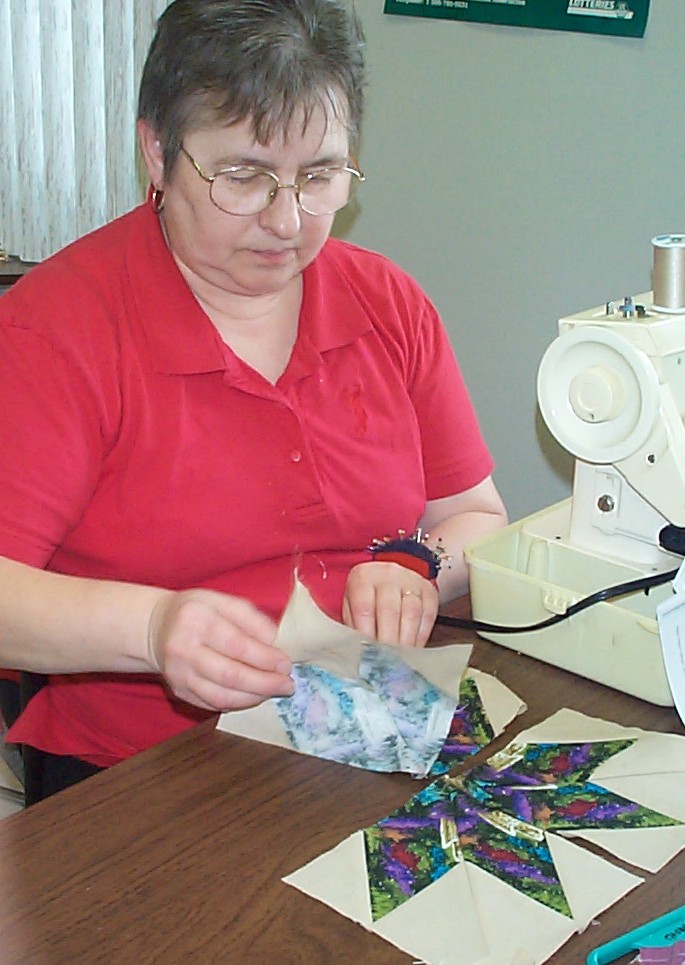 Eva is enjoying the workshop.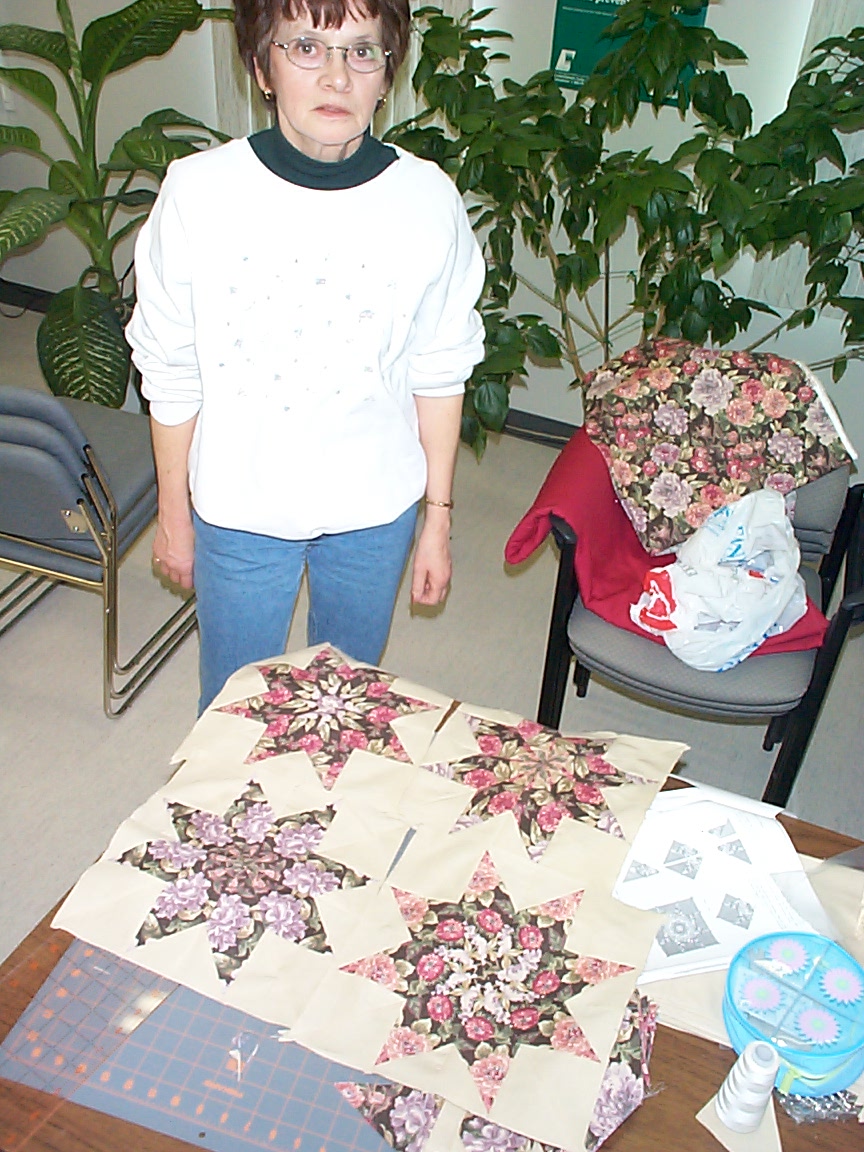 Beth either works fast or makes fewer mistakes.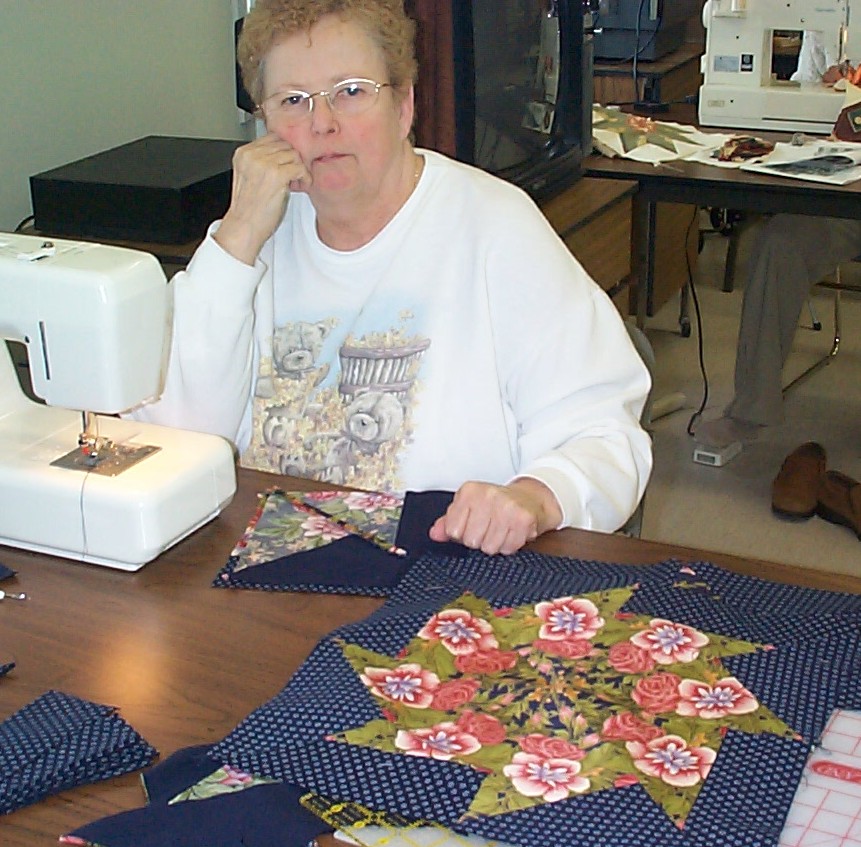 Gail's squares are taking shape and look very striking.